Nicor Developments: Experts in Heritage Preservation
the leader building- 1853 Hamilton st.
THe OLD GREY LADY
At six stories, finished with ornate, white, terra-cotta tile, the Leader Building was the tallest and most expensive structure in 1912, when it was finished. Originally built to house Regina's Leader-Post newspaper office, the building's history is enmeshed with our city's local media roots. The Leader fell into disrepair when the newspaper moved but "The Old Grey Lady" has been given new life.
a new WOMAN
Nicor purchased the Leader Building in 2007 and began a complete interior and exterior renovation. Now, the landmark is recognized as a Municipal Heritage Property. The Leader contains both residential and commercial suites and is home to several successful businesses including Solvera Solutions and NWL dresses. For more on this historical preservation of the Leader Building click here.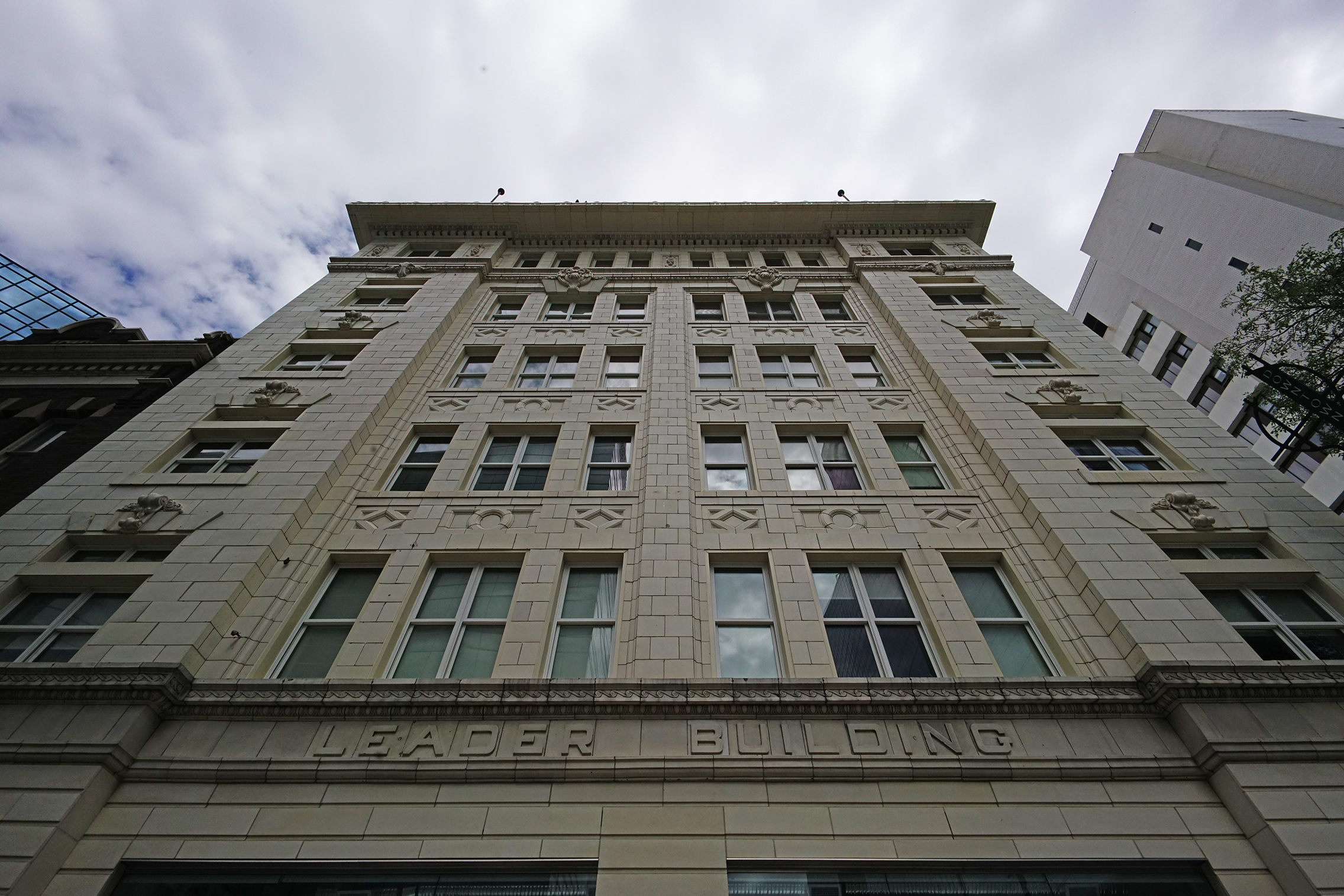 "Her terra cotta front...has changed from a brilliant white to an aging grey from the wind, rain, hail, sleet and heat of 51 years. In those days of her youth he was looked upon with amazement....Admittedly, the Old Grey Lady has been a ficklelover all her life. Nearly everyone who has worked with The Leader-Post over the years has been attracted and endeared by her. However, in one sense she has served everyone faithfully."-Jim Petro 1964
the Donahue Building- 2300 11th ave
Built in 1911, the Donahue Building is named for John S. Donahue, an early Regina politician and businessman. The site, on the corner of 11th Ave and Lorne St was the original location of the Selby residence, built in 1882, said to be the first home in Regina. The Selby residence was moved to 2614 Albert St. in 1910, just 2 years before the Regina cyclone tore through the area on June 30, 1912.
The recently completed Donahue building was one of the few buildings in the direct path of the tornado to survive. For more information about the history of the Donahue click here.
John Paul II Centre
JPII Centre: John Paul II Centre was originally built in 1959 as a convent for the Sisters of the Precious Blood then purchased by the Regina Archdiocese in 1985. Nicor purchased JPII in 2013. Following extensive renovations, the building is now home to Hope's Home, a daycare offering care for medically fragile children.
Nicor Construction
Nicor Construction Ltd. is a full-service construction company capable of handling your projects big or small. Our construction team has years of experience in the construction industry and we are committed to bring the best trades to every project.
From the initial design and planning, right through to completion of the project. We pride ourselves on coming up with new and innovative solutions to today's tough construction demands.
Nicor's creative design department and project planning can help you find a solution that best fits your projects needs and budget.
Our services include;
General Contracting

Project Management

Remedial Work

Maintenance Services

Consulting & Design

Commercial Renovations

Tenant Improvements

Residential Condo Renovations
Other Nicor Development and Construction Projects